Where to get my credentials?
If you have wondered where you can get your API token or are not sure of the url, project name 'upstream', repository name ixplorer or the username, this vignette will help you get them.
Getting the API token
The first thing you need to do is go to the settings section which is under your account avatar.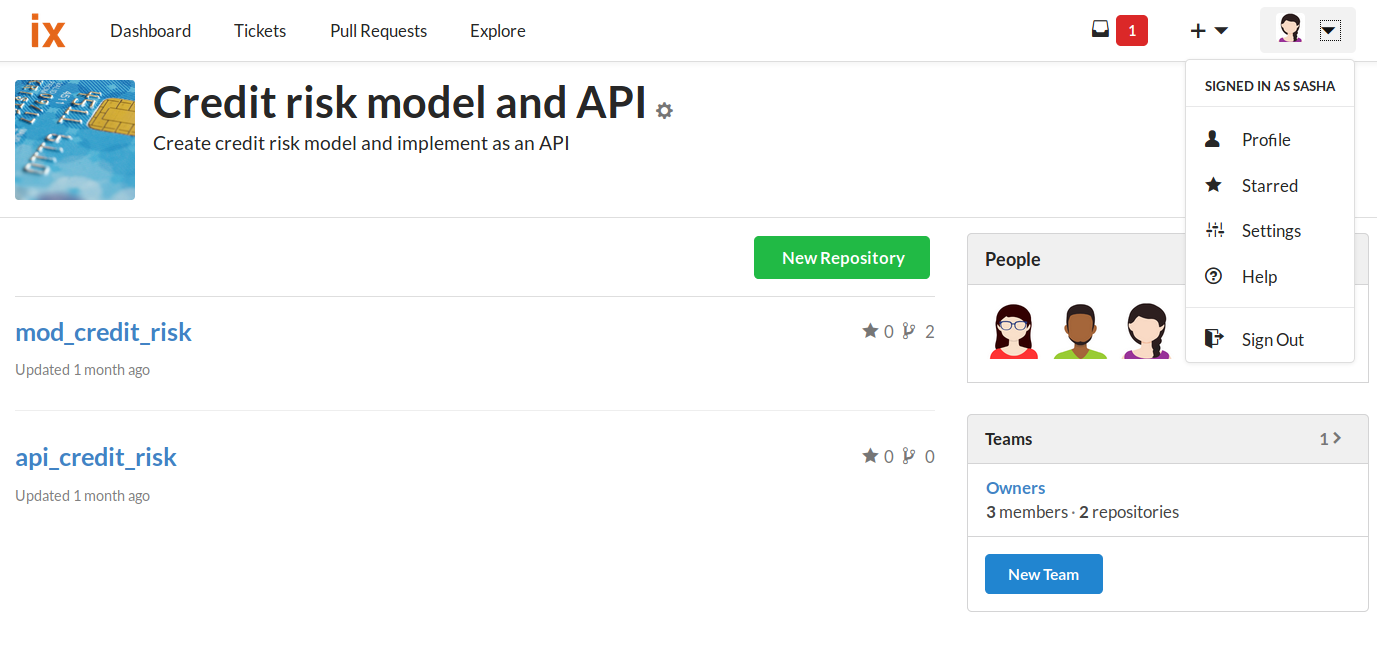 Once there, there is a tab with the name of applications. Click on this option and then the option to generate an API token will be available. To obtain it, you have to give the API a name and then create it.

After clicking on Generate Token you will see a number made up of multiple digits. This is the API token. Be sure to write it down and save it somewhere as it is the credential you will need to put into the authentication gadget to gain access to your repository data from RStudio.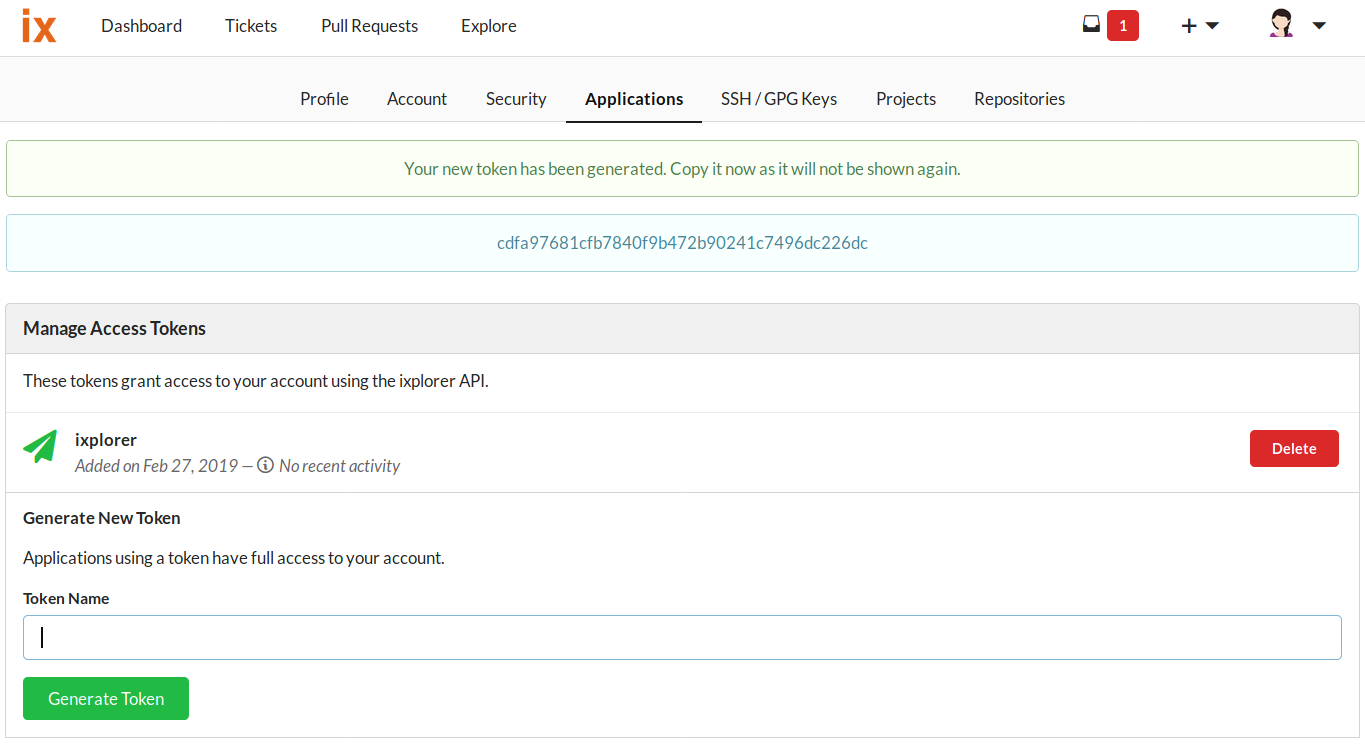 Getting my ixplorer url
This segment is simple since it is only necessary to search for your ixplorer environment on the internet and copy the url.
As an example, the url credential of the ixplorer in the image below would be: